Web Design is the process of collecting ideas, and aesthetically arranging and implementing them, guided by certain principles for a specific purpose. Web design is a similar process of creation, with the intention of presenting the content on electronic web pages, which the end-users can access through the internet with the help of a web browser.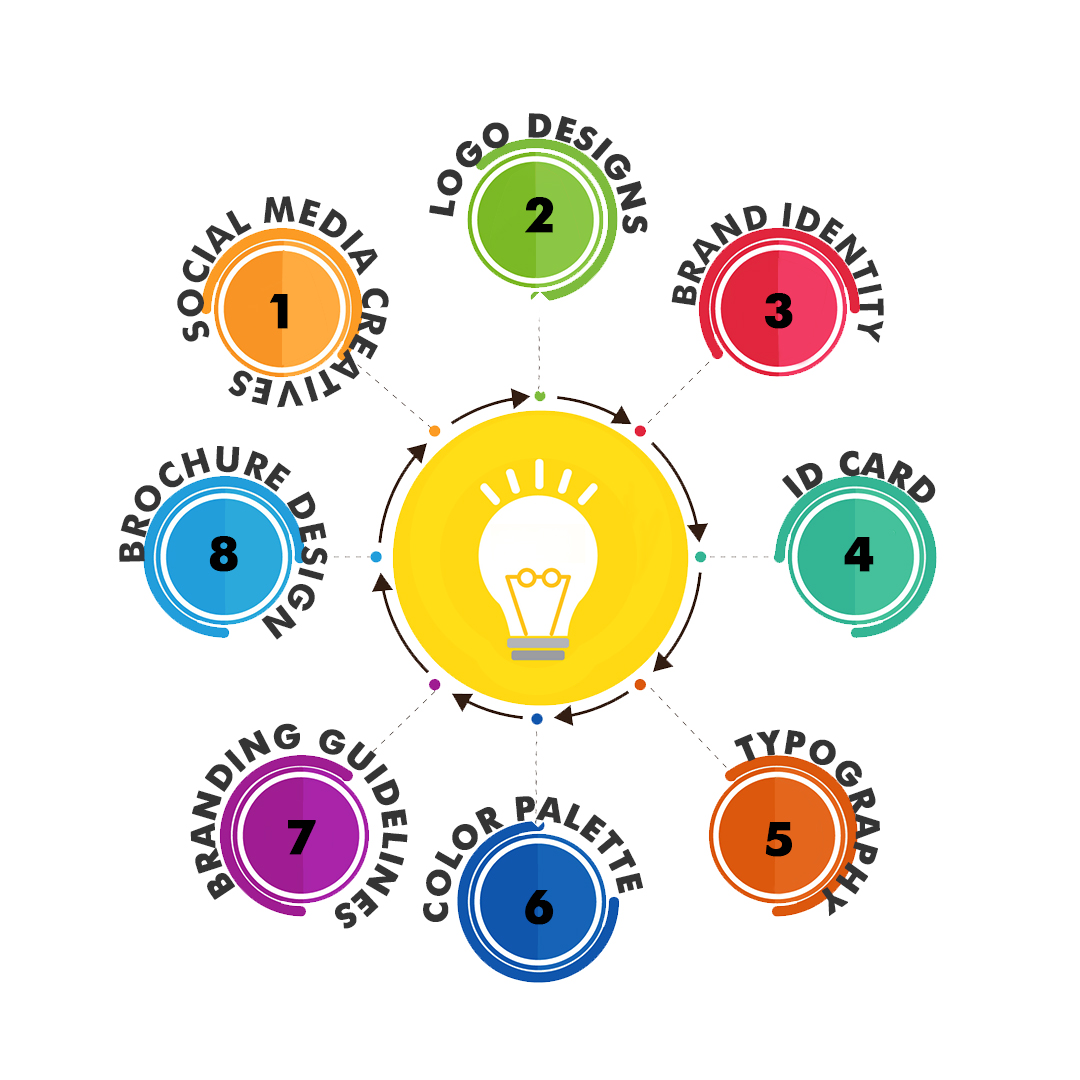 ---
Elements of Web Design to create a website that meets the goals of the owner and designer
Layout
Colour
Fonts
Content
Navigation
Multimedia
Compatibility
Technology
Interactive
Web Design Principles Checklist
Primary audience
Purpose for the site
Location of the site
Types of content
Information provided on the "home" page
Level of Web technology to best suit the purpose
Style to best suit the purpose
Page design – consistency, clarity, user friendliness
Resolution
Graphics
Background and text colors
Use of frames
Benefits of Quality Web Design
Consistent Brand Identity
More Visitors Who Stay on The Page
More Customers
Distinction from Competitors
Form, Structure and Purpose to Content
Polished Details
Objective Perspective
Less Spending Down the Road
Reliable Partnership
Room for Development
INTERESTED?
1. Logo and Brand Identity
Panteralabs provides multiple services in the aspects of Logo Design and Brand Identity. Our dedicated team at Panteralabs makes sure that your brand's Logo Design, Brand Identity, Social Media, Business Card, Stationery and other creative needs are taken care of in the most unique ways.  
Logo Design
We believe that a logo should be a reflection of the brand and the brand must speak through its logo. We thus focus on creating logos that make your brand iconic and give it an outstanding appearance.  
Brand Identity
We work on building a Brand Identity that makes your clientele perceive and believe that your company is the best at what it does. We ensure that the Identity of your Brand is emphasizing, attractive and one of its kind.  
Social Media
We focus on excellent Social Media branding in order to keep up with the swift pace of digital promotions. Panteralabs helps in creating and developing your brand on various Social Media platforms like Facebook, Instagram, Snapchat, Twitter, Linkedin and others to make your brand digitally strong and attractive.  
Business Card
A business card that has your brand, its logo and important details - all in the right manner is our responsibility at Panteralabs. With us, your business card is sure to leave an impact on every target audience by whom it is received.  
Stationery
How about making every detail of your workplace speak of your brand?! For this interesting purpose, Panteralabs also given an option to have stationery that highlights the name and logo of your choice.
---
2. Web and App Design
Panteralabs provides services that include Web and App Design under which the concepts of Webpage Design, Website Redesign, Wordpress Theme Design, Landing Page Design, Form, Icon or Button, App icon, Website Icon, App Design and other related concepts are taken care of,  
Webpage Design
We at Panteralabs build a Webpage Design that brings itself to notice through its unique, user-friendly and crisp features. We aim on the highest ROI in order to facilitate the growth and development of your brand and company.  
Website Redesign
We revamp and redesign your website to bring it to match the new age requirements and trends. At Panteralabs, we put setting design trends above following generic trends, thus bringing a unique attribute to your website.  
Wordpress Theme Design
Panteralabs makes designs and themes that become unique to the brand they belong to, hence making a site that has never been seen before. Great designs paired with the relevant content is our idea of making your brand look its attractive best on every platform.  
Landing Page Design
Our Landing Page designs are designed in a way to keep your brand's content effective, crisp and impactful. We focus on making campaigns such that they attract the eye of the target audience leading to desired and better than expected results.  
Form
Panteralabs designs forms that ensure the inclusion of important fields in order to make data collection and database management an easy, user and time friendly process.  
Website Icon/App Icon/Button
We design Icons that stand out, have great visibility and are of an identity that is a replication of your brand. With Panteralabs, Icons/Buttons for Apps and Websites are designed and made like never before.  
App Design
An application design that is user friendly, easy to go about and gives the user a great experience is our motto at Panteralabs. We focus on making App Designs that are well structured, inclusive of all necessary fields and replete with variations to create an App that makes a difference.  
---
3. Business and Advertising
Postcard, Flyer, Print At Panteralabs, designs for postcards, flyers and prints are created in a way that the catch the eye of every viewer and leave a mark in the mind.  
Leaflet/Pamphlet
Keeping in mind the effectiveness of leaflets and pamphlets in the promotion of any venture, we at Panteralabs design leaflets and pamphlets that speak of your venture in the most convincing and attractive manner, hence doing complete justice to the purpose.  
Email/Email Newsletter
The design of a Direct Mail at Panteralabs aims to be directed and designed in a manner that your promotional email stands out from those that are mainstream. We ensure that they aren't just promotional emails, but those that make the reader want to know more.  
Poster
The Panteralabs team designs posters such that one gains interest upon viewing and reading them. The design serves the purpose of being itself and does a lot more than that by facilitating good promotions.  
Infographics
At Panteralabs, we take an Infographic design away from the monotonies of the creative world and focus on creating designs that are never seen before.  
Brochure
A great Brochure designed with peculiarity is what gives the promotion of a particular venture an edge above the promotions of other similar ventures. Panteralabs is the exact place to make your brochure the one that speaks of your business like no other.  
Car/Truck/Van Wrap
We at Panteralabs make use of everything that makes life easy in ways that facilitate good promotions. To make transport do more than what it can do, we design Car/Truck/Van wraps that help your brand reach the masses with ease.  
Signage
If your brand has been looking for a sign design that is crisp, clear and purpose justifying, then say no more. Panteralabs is exactly where you need to be to get the sign of your choice designed in your desired way.  
Billboard/Trade Show Banner
At Reliance IT, we focus on designing Billboards/Trade Show Banners such that they become an important feature of the location they are placed in. We aesthetically put together your requirements and our creativity to bring about a result that is better than the desired.  
Banner
Banners, if done rightly are a great medium to make effective promotions. From subtle and aesthetic, to bright and flashy, we at Panteralabs have an array of banner designs to make just the perfect banner that suits your taste and brand.
---
GET IN TOUCH
Experienced. Knowledgeable. Trustworthy
We are incredibly responsive to your requests and value your questions. We are eager to have a conversation and understand your requirement. We are open to hearing feedbacks or receive suggestions also from our existing customers.